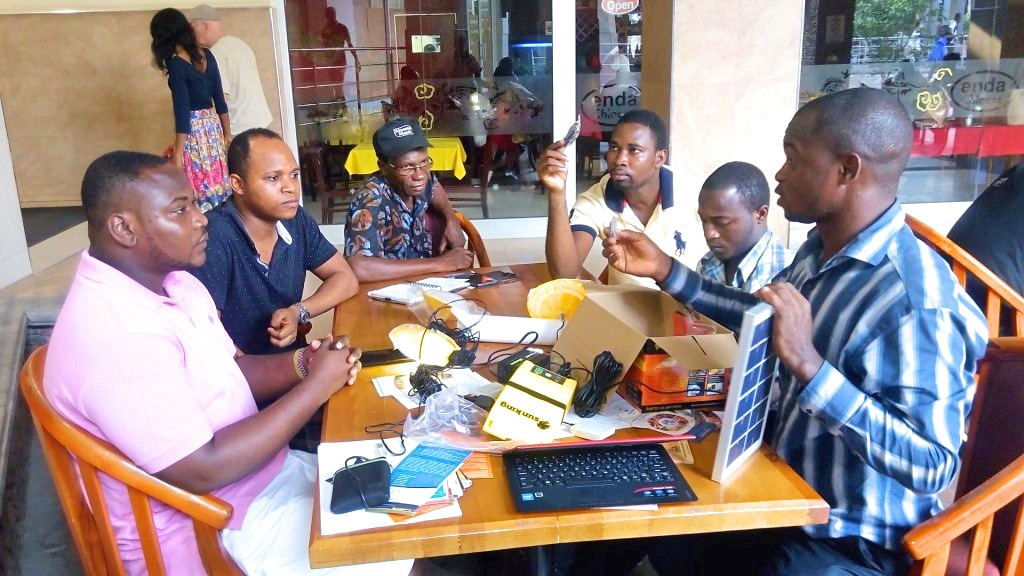 Access to modern, affordable and reliable energy products and services is a precondition for development. ISEES promotes access to clean energy (solar, clean cookstoves, and biogas 'waste to energy') for households and small enterprises in Ghana. ISEES also advocates for energy efficiency by promoting behavioral change communication and the deployment of efficient appliances for households and institutions in off-grid communities. ISEES seeks to reduce energy expenditure, deforestation and air-pollution by providing clean energy solutions with focus on bottom-of-the-pyramid households and agro-processing groups in rural and peri-urban areas. With strong emphasis on off-grid energy access, ISEES promotes solar PV, Solar thermal, bioenergy, clean cookstoves and fuels, biogas and biomass gasification and energy efficient appliances through capacity building, technology deployment, research and sustainable market development in Ghana and Africa
Training & Capacity Building
ISEES also promotes sustainable fuels – pellets, briquettes and sustainable woodlots as well as gel fuels for clean cooking. ISEES is a member of the Ghana Alliance for Clean Cookstoves (GHACC), The Sustainable Energy Network Ghana (SENG), Association of Ghana Solar Industries (AGSI), Renewable Energy Association of Ghana (REAG), and the newly formed Biogas Association of Ghana (BAG).
Solar PV
ISEES promotes Solar systems, and provides training in solar design and installation. Technologies includes Solar Lanterns, Solar Home Systems, Solar Water Pumping for households and irrigation, Solar Dryers for Food crop drying and exploring solar minigrids for rural and industrial electrification.
Bioenergy Solutions
ISEES promotes Sustainable Bioenergy Solutions including clean cooking, sustainable fuels (briquettes, pellets, ethanol), sustainable woodlot, Efficient Kilns for charcoal production, Biogas and Biofill Toilets, Waste to Energy Technologies, Biomass Gasification, Cookstoves for Agro-processing and the training of youth and women in the installation and use of innovative bioenergy solutions.
Energy Efficiency
ISEES promotes energy conservation education, advisory as well as technology promotion in households and businesses in Ghana and Africa. ISEES trains young energy efficient entrepreneurs to go into the business of energy efficiency including sales of LED Bulbs and other efficient appliances as well as joins committees in improving sectors. 
Here for you
Call us 24/7. We are there for your support
Postal Address:
University Box LG 658,
University of Ghana, Legon, Accra
Where to find us
Westland Boulevard Rd. Rawlings Circle,
Madina Estates,
GM - 022-095 (GPS) Accra Ghana.