DiBiCoo
DIGITAL GLOBAL BIOGAS COOPERATION PROJECT
About
The main idea of the DiBiCoo project is to trigger market uptake of biogas and biomethane projects through the initialisation of demo cases for the application of biogas/biomethane technologies in developing and emerging countries providing high biogas potential. This will be supported by interconected digital and non-digital support tools and decided stakeholder involvement. In the DiBiCoo project, the main focus is on biogas and biomethane value chains which are based on anaerobic digestion (AD) technologies. The value chains include feedstock sourcing (waste/residues management and logistics), conversion processes, use of the biogas and the digestate. Solid wastes and residues that cannot be treated by AD as a potential feedstock source, are also considered in DiBiCoo through small- scale gasification technologies for syngas production followed by combined heat and power generation. In that case, instead of digestate in the AD value chains, the use of ashes and char is considered in the value chain. Providers and manufacturers of both technologies are addressed in DiBiCoo and in case that potential projects on small-scale gasification are identified in WP3, selected demo cases of WP6 may also include this technology. As the main focus is on AD, all descriptions throughout the proposal are referred to "biogas" whereas syngas is also included, but not specifically mentioned. The overall approach of the DiBiCoo project is based on the cooperation between stakeholders from exporting countries (Europe) to importing countries (Argentina, Ethiophia, Ghana, Indonesia, and South Africa and others. Thereby, the key challenges in Europe are the currently decreasing numbers of new installed biogas in Europe as well as the European commitments to support emerging and developing countries. Therefore, the DiBiCoo project functions to bridge the need of know-how, technologies, funding of importing countries and thus provides new markets for exporting countries in the long run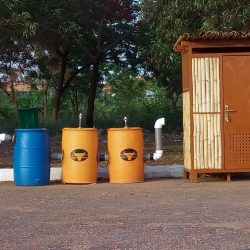 KICK OFF MEETING HELD IN BELGIUM
A kick off meeting to launch the program was held on 31st October to 1st November 2019 in Belgium.
The meeting brought together the main partners of the project to discuss the project and its implementation plan and how cooperation arrangements between the partners will be.
The meeting also had some dignitaries from the European Union joining to explain the details of the project and guidelines for partners.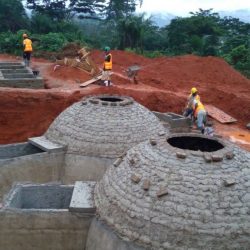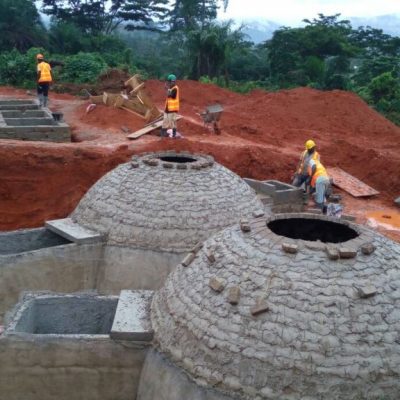 DibiCoo and ISEES Mission
Waste to Energy (Biogas) Solutions for Households and Institutions
DiBiCoo is part of ISEES Renewable Energy and Energy Efficiency Unit with focus on promoting biogas technologies for liquid waste treatment in communities and industries in Ghana and Africa. It falls in line with our program of developing Sustainable Markets for Renewable Energy Technologies in Ghana and Africa…continue reading
MEDIA PUBLICATION ON DIBICOO
As part of the EU's Horizon 2020 Societal Challenge 'Secure, clean and efficient energy', under the call 'Market Uptake Support'; the Digital Global Biogas Cooperation (DiBiCoo) project held its kick-off
meeting in Brussels, on October 30 & 31, 2019; in the presence of representatives from 13 participating organizations across four continents. ISEES is the Ghana partner institution for this project. For further information contact dibicoo@iseesghana.org