DiBiCoo
DIGITAL GLOBAL BIOGAS COOPERATION PROJECT
About
The main idea of the DiBiCoo project is to trigger market uptake of biogas and biomethane projects through the initialisation of demo cases for the application of biogas/biomethane technologies in developing and emerging countries providing high biogas potential. This will be supported by interconected digital and non-digital support tools and decided stakeholder involvement. In the DiBiCoo project, the main focus is on biogas and biomethane value chains which are based on anaerobic digestion (AD) technologies. The value chains include feedstock sourcing (waste/residues management and logistics), conversion processes, use of the biogas and the digestate. Solid wastes and residues that cannot be treated by AD as a potential feedstock source, are also considered in DiBiCoo through small- scale gasification technologies for syngas production followed by combined heat and power generation. In that case, instead of digestate in the AD value chains, the use of ashes and char is considered in the value chain. Providers and manufacturers of both technologies are addressed in DiBiCoo and in case that potential projects on small-scale gasification are identified in WP3, selected demo cases of WP6 may also include this technology. As the main focus is on AD, all descriptions throughout the proposal are referred to "biogas" whereas syngas is also included, but not specifically mentioned. The overall approach of the DiBiCoo project is based on the cooperation between stakeholders from exporting countries (Europe) to importing countries (Argentina, Ethiophia, Ghana, Indonesia, and South Africa and others. Thereby, the key challenges in Europe are the currently decreasing numbers of new installed biogas in Europe as well as the European commitments to support emerging and developing countries. Therefore, the DiBiCoo project functions to bridge the need of know-how, technologies, funding of importing countries and thus provides new markets for exporting countries in the long run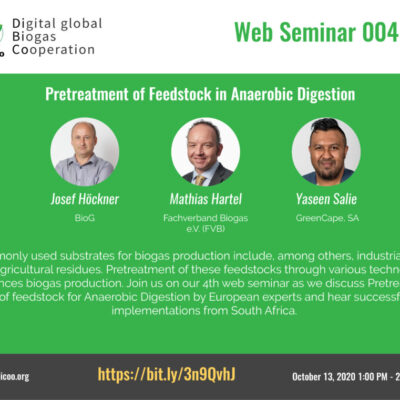 As part of the European Union Horizon 2020 sponsored Digital Global Biogas Cooperation Project, the 4th Webinar on Pre-treatment of Feedstock in Anaerobic Digestion Comes off on 13th October 2020 at 11am GMT Register here: http://dibicoo.org/?p=1645 This is part of capacity building workshop for Biogas Actors in Ghana and other parts of the World. You […]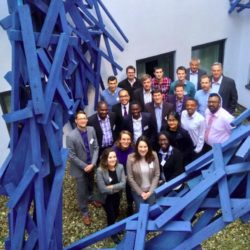 KICK OFF MEETING HELD IN BELGIUM
As part of the EU's Horizon 2020 Societal Challenge 'Secure, clean and efficient energy', under the call 'Market Uptake Support'; the Digital Global Biogas Cooperation (DiBiCoo) project held its kick-off meeting in Brussels, on October 30 & 31, 2019; in the presence of representatives from 13 participating organizations across four continents.
The overall objective of the project is to support the European biogas/biomethane industry by preparing markets for the export of sustainable biogas/biomethane technologies from Europe to developing and emerging countries. The project will help mitigate GHG emissions and increase the share of global renewable energy generation. The project also contributes to the UN Sustainable Development Goals (SDG 7) for 'Affordable and clean energy", among others.
DiBiCoo aims to mutually benefit Europe and developing countries markets through facilitating dialogue between European biogas industries and biogas stakeholders or developers from emerging and developing markets. The consortia works to advance knowledge transfer and experience sharing to improve local policies that allow increased market uptake by target countries.
As part of the deliverables, DiBiCoo will identify five demo cases up to investment stages in each of the 5 importing countries. Facilitated through a digital match-making platform and classical capacity development mechanisms for improved networking, information sharing, and technical/financial competences.
During the kick-off meeting, representatives of the consortia presented their respective work packages and discussed implementation plans with the project officer of the EU, as well as the expected deliverables for the 33 months project timeline.
The target developing countries and their respective partner institutions are Argentina (Instituto Nacional de Tecnología Agropecuaria), Ethiopia (Iceaddis IT Consultancy PLC), Ghana (Institute for Sustainable Energy and Environmental Solutions), Indonesia (Inisiasi Pengkajian Resiliensi – Resilience Development Initiative), and South Africa (GreenCape and Selectra CC). These countries have been selected because of the high market potential for biogas projects, along with favorable regulatory environment and support schemes.
The European partner countries involve Germany (WIP Renewable Energies GmbH & Co. KG and the Fachverband Biogas – German Biogas Association), Austria (ARGE Kompost & Biogas – Austrian Compost and Biogas Association and the Austrian Energy Agency), Belgium (European Biogas Association); with the technical support from the Latvia Life Science University.
The project with a budget of 3 Million Euros is implemented by the consortia and coordinated by the Deutsche Gesellschaft für Internationale Zusammenarbeit (GIZ) GmbH. EUs Innovation and Networks Executive Agency (INEA) oversees the project on behalf of the European Commission.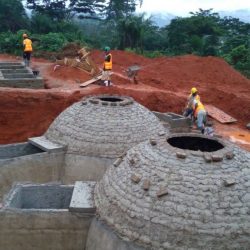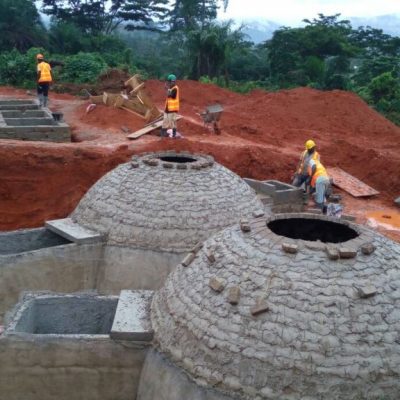 DibiCoo and ISEES Mission
Waste to Energy (Biogas) Solutions for Households and Institutions
DiBiCoo is part of ISEES Renewable Energy and Energy Efficiency Unit with focus on promoting biogas technologies for liquid waste treatment in communities and industries in Ghana and Africa. It falls in line with our program of developing Sustainable Markets for Renewable Energy Technologies in Ghana and Africa…continue reading
CALL FOR BIOGAS PROJECT CONCEPTS
DIBICOO opens call for Biogas Project Proposals & Concepts from interested individuals, industries, companies, municipalities, businesses, and corporations as well as biogas project developers wishing to install large scale biogas digesters, waste to energy projects and biomass gasification to submit their concept notes by 20th May, 2020.
Please click on this online application form and complete the information therein. https://docs.google.com/forms/d/e/1FAIpQLSc2HtqxKIrCcAPA9y-HzsoGgW281RDteLI2TillF04Vu825fg/viewform
Selected Demo projects will receive technical assistance to develop bankable proposals up to the investment stage. About 5 projects will be selected under the Dibicoo Project and supported through capacity building and technical support from the European Union Consortium of Experts under the Dibicoo Project to get all documentation ready for investment.
A Zoom/Skype clarification Call on Friday 24th April 2020 at 10:00am prompt for those who would need further clarifications in completing the forms. Kindly register and share your skype ID with dibicoo@isees.edu.gh to be invited to the meeting.
For any clarifications please email dibicoo@isees.edu.gh or Contact 0244108268 / +233 27 931 8852