ISEES won the Clean Air Company of the Year Award under the auspices of the Ghana Environmental Excellence Awards 2018 at a solemn ceremony organized at the British Council.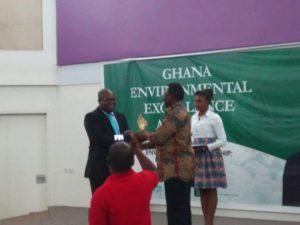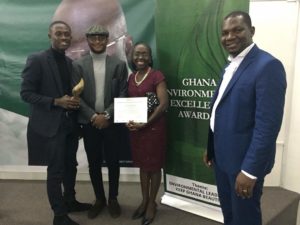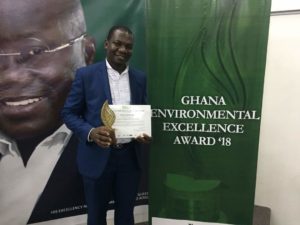 The Award was in acknowledgment of ISEES efforts at promoting clean cooking technologies for households and agro-processors, tree planting and environmentally friendly activities that reduce household air pollution which is one of the leading contributors to ill-health and death among women and children in Ghana.
The awards ceremony was graced by the Director of the Renewable Energy Directorate of the Ministry of Energy, Mr. Wisdom Togobo and other dignitaries.
Other Awardees at the Ceremony included Safisana Ghana Limited and other District and Municipal Assemblies