The Institute for Sustainable Energy and Environmental Solutions (ISEES) has provided a series of business design and entrepreneurship training for 40 bioenergy and biogas entrepreneurs in Ghana in a series of workshops held in March 2022 at the Miklin Hotel in Accra, as part of the Digital Global biogas Cooperation (Dibicoo.org) Project with funding from the European Union Horizon2020 program. The workshops were aimed at empowering bioenergy companies to be able to improve their providing business modeling, management, and entrepreneurial skills, market targeting, and strategy in order to make them competitive.
According to Mr. Lovans Owusu-Takyi, the Director of the Institute for Sustainable Energy and Environmental Solutions, (ISEES) Bioenergy and biogas entrepreneurs find it difficult to compete with the conventional systems. The need for entrepreneurial and business development skills among renewable energy companies is key to making them competitive in the current business environment. He said the Dibicoo project seeks to create a sustainable market for renewable energy businesses in Ghana and Europe to be able to grow, improve their market share and become competitive. He said the institute is keen in strengthening the capacity of bioenergy entrepreneurs with both technical and entrepreneurial skills using competency-based training modules.
He said the Dibicoo project selected some companies as a demo case to empower them with the technical skills to be able to partner with European Companies in delivering high-quality bioenergy services to the general public. The Dibicoo project also seeks to provide an online business-to-business matchmaking platform for biogas and bioenergy entrepreneurs around the world through biogasplatform.eu to provide project developers, and biogas researchers, to receive the needed support from European partners to grow their businesses and develop viable biogas and bioenergy projects.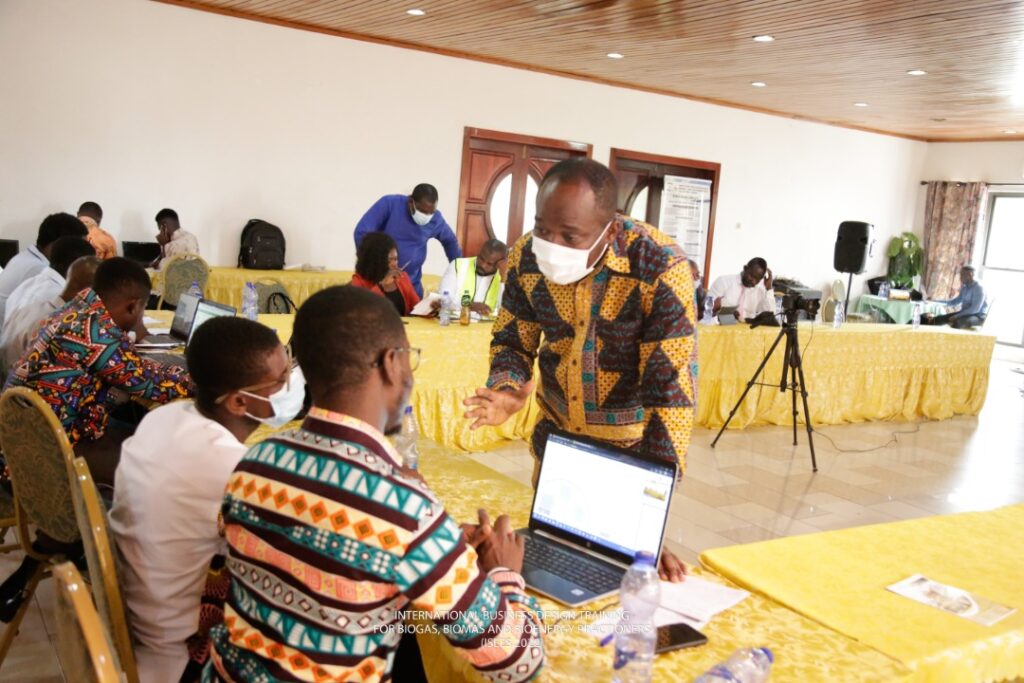 Participants were trained by an International Team of Experts including Joerg Geier and Daniel Pietsch from Germany and Mr. Kweku Agyekum and Lovans Owusu-Takyi from Ghana.  In a speech to GNA, the facilitator, Mr. Kweku Agyekum said participants were taken through entrepreneurial and business development skills, value proposition, design thinking , business model canvas development, market segmentation and market targeting,  business strategy development, pitching and business plan development. Participants were given the opportunity to use their own companies as case studies in order to understand the actual challenges faced and develop appropriate strategies using given tools to improve their business management operations and become investment-ready.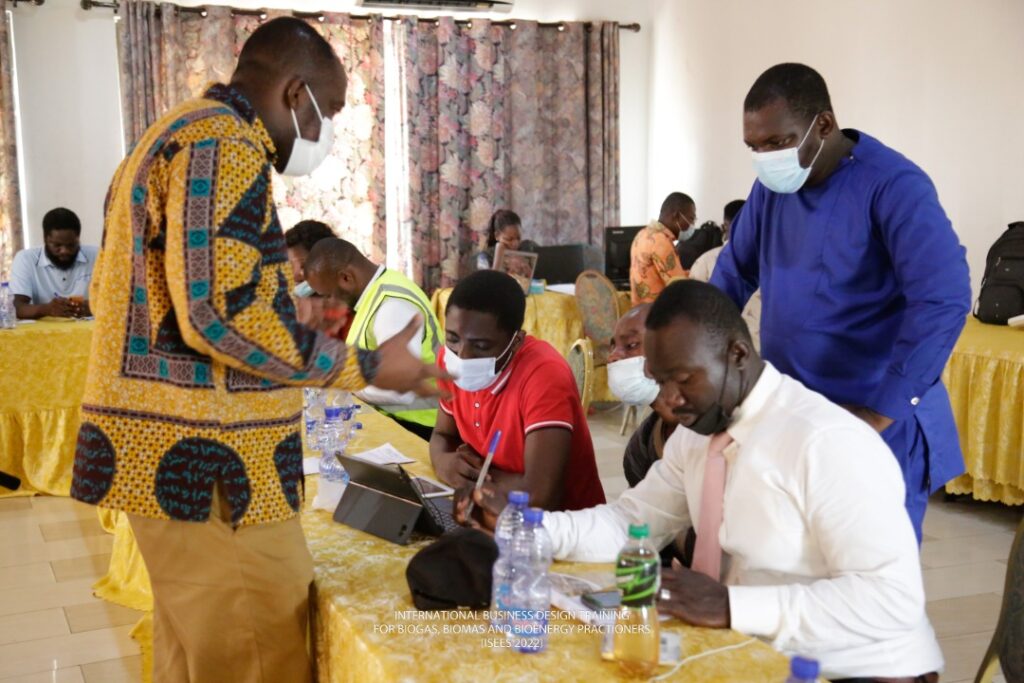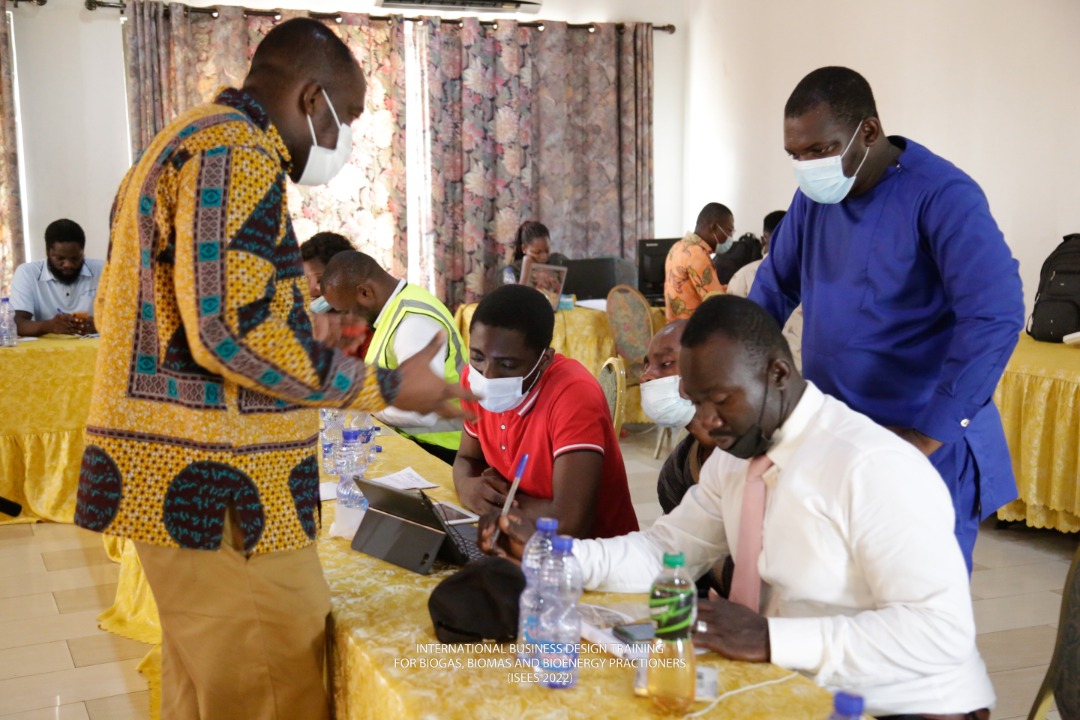 Mr. Prince Kwame Asante, Chief Executive Officer of Greentech innovations Limited expressed appreciation to the Institute for Sustainable Energy and Environmental Solutions (ISEES) and the Digital Global Biogas Cooperation Project, and their international facilitators for the insightful presentations, coaching and mentoring sessions, and support given them during the training and said the training will go a long way to help their biogas businesses thrive and become competitive. He urged all his participants to take the lessons learned seriously and apply them to their business and reap the benefits thereof.