ISEES has launched its recycling for prosperity project (R4P) aimed at empowering communities to recycle fabrics, plastics, e-waste, and organic waste for improved livelihoods and environmental sustainability in 50 local communities in Ghana.

The project seeks to empower youth, startups and
It seeks to provide skills training for women and youth in sustainable recycling and waste management
Develop innovative products from waste that is usable and generate income for the people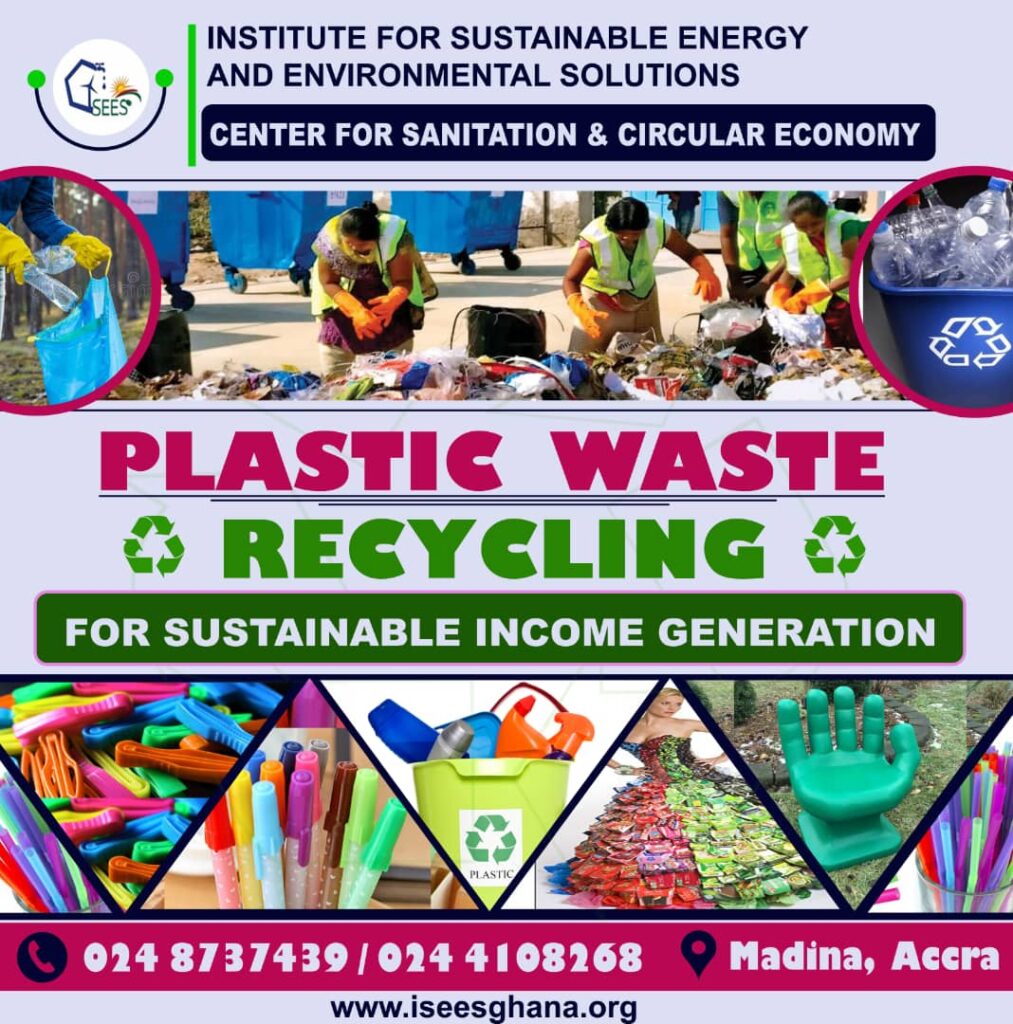 support entrepreneurs in the circular economy sector to generate incomes and improve livelihoods
The program was launched at ISEES Conference room at Madina Estates Accra
ISEES is looking for partnerships with governments. development partners to help the communities and entrepreneurs we are working with to ensure a cleaner and safer environment for all.