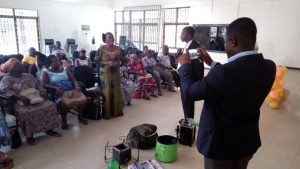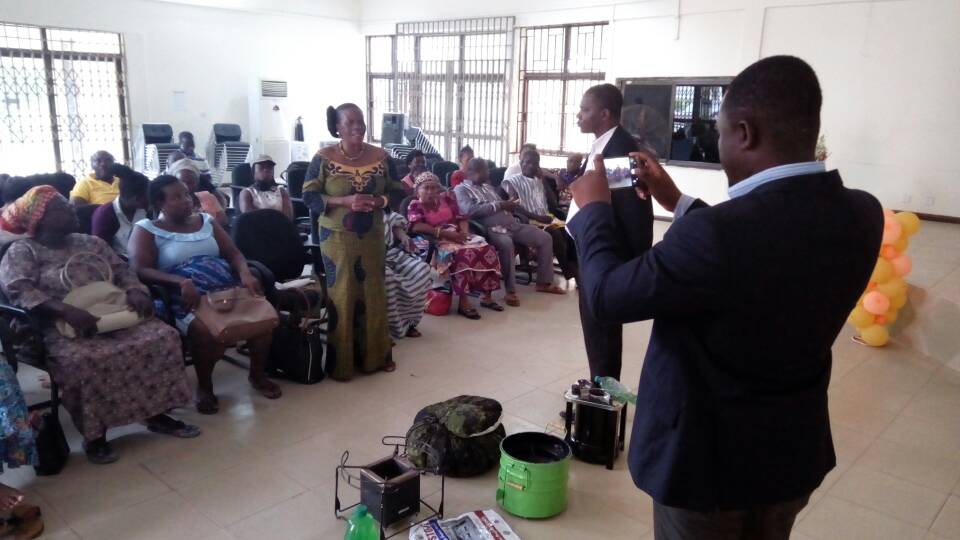 ISEES is the acronym for the Institute for Sustainable Energy and Environmental Solutions which is a non-profit development institution which seeks to provide professional technical and tertiary training, research, consultancy, community development and technology deployment in the areas of renewable energy and energy efficiency, environment and climate change, natural resources managment, water, sanitation and hygeine, aimed at improving the livelihoods and eco-system of households and small enterprises in rural and peri-urban areas of Ghana and Africa.
ISEES works in four sectors
Sustainable Energy – Renewable Energy and Energy Efficiency
Environment and Climate Change
Natural Resources Management – Forestry, Fisheries and Sustainable Agriculture
Water, Sanitation and Hygeine
In each of these sectors, ISEES strives to achieve its objectives through the following operations
Research
Training
Consultancy
Community Development
Technology Deployment
Business Development
Governance and Advocacy
Under the Sustainable Energy Department, ISEES focuses on the development, capacity building and deployment of technologies in
a. Solar PV and Solar thermal – ISEES promotes market development and capacity building in Solar PV and Solar thermal solutions for households and small enterprises. From solar lanterns – for households and especially street food vendors, solar powered appliances (fans, air conditioning, Television etc) solar home systems,  solar water pumping systems for irrigation, households and community water supply as well as solar cookstoves and solar dryers for improved crop yields. ISEES has expertise to build capacity, conduct research, promote PV in off-grid communities, deploy technologies through innovative business models as well as support enterprenuers to develop business solutions in solar value chain. ISEES also works on solar water heating systems for rural households.
ISEES has as at 3rd quarter of 2017 deployed over 300 solar lanterns, about 50 solar DC home systems, 3 solar mini grids for two schools and a community as well as 4 solar dryers for agro-processing women groups.
ISEES has also created awareness on solar systems and cookstoves in its renewable energy market development program that brings technologies to the doorsteps of grassroots.
ISEES has built capacity in solar water pumping systems for irrigation with GIZ and has in partnership with GPI deployed over 8 solar irrigation systems for communities, farms and schools in the northern regions of Ghana. ISEES represents Pumptech in the southern sector of Ghana to promote solar water pumping for irrigation to farmers and urban households.
ISEES is working in partnership with its US partners to promote simple solar water heating systems for low income households in Ghana.
b. ISEES also promotes Energy Efficiency in both electricity, Equipment and biomass use. Under its Energy Efficiency Unit managed by Electrical Engineers, ISEES promotes advisory services to households and industries to be able to improve upon energy use and switch to highly energy efficient technologies.
ISEES has so far deployed about one thousand (1000) LED Bulbs to households, small enterprises and Churches and schools in the Greater Accra, Ashanti and Northern Regions of Ghana.
For example, Agape House New Testament Church in East Legon, Kumasi Institute of Tropical Agriculture, KITA, Ghana Permaculture Institute in Brong Ahafo Region, Pumptech in Northern Region and a number of small enterprises and shops in Greater Accra Region – especially La Nkwantanan Municipal Assembly – Madina and Ogbojo.
ISEES is able in partnership with CSIR to test the efficiency of improved cookstoves and solar dryers for food processing in Ghana
ISEES is conducts efficiency test in household appliances, conducts energy audits and provide advisory services and technologies including smart metering, and other efficient gadgets that enhances energy efficiency in households
ISEES provides energy audits and advisory interventions to small enterprises and industries to enhance energy efficiency processes in their activities so as to reduce energy expenditure.
ISEES promotes the use of efficient oil extractors to enhance efficiency in the utilisation of water-energy-food nexus for women groups involved in oil expelling using crude technologies to enhance oil foods in quality in Ghana.
b. Clean Cookstoves and Fuels – ISEES promotes the development of improved cookstoves technologies including firewood stoves, charcoal stoves, ethanol stoves and most especially, stoves that uses agro-waste as fuels through gasification, as well as LPG stoves. ISEES conducts awareness creation, and capacity building to increase awareness whiles promoting technologies at the grassroots levels. ISEES is part of the Ghana Alliance for Clean Cookstoves (GHACCO) at its executive level and contributes significantly to the development of clean cookstoves programs and policies in Ghana.
Household Cookstoves Technologies
ISEES is a distributor of majority of household cookstoves since it has developed quite a sustainable market channels to promote clean cookstoves in Ghana.
ISEES primarily promotes household gasifier stoves from Prime Stoves www.primestoves.com, Elsa Stoves from Asa Initiative, Philips Stoves and ACE stoves.
ISEES has as at 2017 deployed 102 prime stoves, 20 Elsa Stoves 45 Philips stoves through a sale of stoves to end-users using agro-waste as fuels.
ISEES has also deployed over 200 charcoal stoves from Cookclean Ghana Limited, Gyapa and Envirofit Ghana in peri-urban areas
ISEES has also deployed about 80 kike ethanol stoves from Nigeria and about 200 liters of Ethanol to urban households in especially the Ga West Municipality for cooking.
ISEES has build capacity of over 50 sales agents who are in the business of deploying technologies at the grassroots communities and ISEES Technology Deployment and Marketing Unit supplies these technologies to these last mile enterpreneurs, small shops and women groups to increase access to clean cooking solutions for households and street food vendors.
Institutional Cookstoves
ISEES promotes the installation, awareness creation and education on the use of improved institutional cookstoves for street food vendors, agro-processing women groups and schools. These includes fish smoking stoves, Gari Processing Stoves, Pito Brewing and Rice Parboiling stoves and stoves for schools.
FISH SMOKING STOVES
ISEES has so as at 3rd Quarter of 2017 installed over 10 fish smoking stoves in the Central, Ashanti and Greater Accra regions of Ghana.
ISEES is in partnership with SNV to promote its Ahotor Improved Fish Smoking Ovens with a current contract to install about 150 ovens in the central regions of Ghana. The Ahotor ovens are an improvement over the chorkor smoker that provides over 32% efficiency over the chorkor smoker to reduce smoke emissions as well as reduce the high levels of Polycyclic Aromatic Hydrocarbons to a barest minimum (zero) so that women fish smokers can smoke healthy non-cancerous fish for a healthy population.
ISEES is exploring partnerships with other institutions such as Fisheries commission, Canadian High Commission, Australian High Commission and other development partners to promote the Ahotor fish smoking stoves in the Volta and Brong Ahafo regions where there is high demand and women still uses traditional technologies. ISEES hopes to expand access to other parts of West Africa in 2018.
ISEES has about 6 master craftsmen, 8 technicians and 4 engineers and 2 project managers who are managing the installation of improved fish smoking stoves in the Ghana.
ISEES also conducts post harvest handling and processing training and education for fish smokers in our operational areas.
ISEES is exploring solutions for FISH DRYERS to assist women in efficient fish drying to reduce post harvest losses and contaminations.
GARI PROCESSING STOVES
ISEES also promotes gari processing stoves for women groups in the volta, eastern and brong ahafo regions of Ghana. ISEES has as at 2017 3rd quarter promoted 5 gari processing stoves in the Greater Accra and Volta regions of Ghana.
ISEES is in partnership with BurroBrand to promote its gari elephant among small-holder gari processing groups in the Volta regions of Ghana
ISEES also constructs other gari processing stoves technologies – the Chrisaach stove and the Morrison Stoves – that uses bricks and clay as well as rectangular pans for large scale gari processors in the Volta regions.
ISEES is exploring the integration of LPG into the gari processing stoves for urban end-users
ISEES is also exploring the Energy for Food Program – an intervention to promote access to improved gari processing stoves for rural gari processors to improve access
ISEES in 2017-2018 hopes to explore partnerships under the Energizing Development Program of GIZ and SNV to promote access to more gari processing, pito brewing and rice parboiling stoves as well as stoves for school feeding in Ghana
IMPROVED INSTITUTIONAL COOKSTOVES FOR SCHOOLS FEEDING PROGRAM
ISEES has as at 3rd quarter 2017 installed about 6 institutional cookstoves in 3 basic schools in Ghana as part of its school feeding program
These stoves are in St. Loius Jubilee School in Oduom Kumasi, Oyarifa Basic school in Accra (in partnership with ECREEE) and Wioso Basic school in Ashanti Region of Ghana.
ISEES seeks to promote the deployment of improved institutional stoves for schools and reach a target of 20 stoves by end of 2017.
c. Waste to Energy – Biogas systems for electricity generation, energy and fertilizer, conversion of biomass waste to fuels, gasification of biomass fuels for electricity generation, conversion of food waste to fuels. ISEES has so far installed about 3 biogas digesters for households and institutions in Ghana. ISEES is seeking to provide technical training to youth in biogas construction technology through partnership with COTVET and Biogas Technologies Limited. ISEES is part of the Biogas Association of Ghana and Promotes Capacity Building, Policy Advocacy and Networking in the Biogas Industry in Ghana. ISEES officials has been to China and Germany to learn about industrial scale and small scale biogas technologies and management in order to provide further advisory and installation and management support to biogas engineers and district assemblies that seeks to manage large volumes of waste in Ghana and Africa.
d. Sustainable Woodlots and Plantations Development – ISEES promotes the establishment and management of sustainable woodlots for communities and agro-processing groups who requires a lot of firewood for their daily energy demand.
ISEES has established 4 hectares of sustainable woodlot in partnership with SNV and Organisation for Indigenous Initiatives for Sustainability (ORGIIS) in two communities in the Kasena Nankana district of Upper East Region of Ghana.
ISEES is also working on promoting sustainable woodlot for agro-processing groups to be able to provide them with access to fuelwood for their processing activities
ISEES is exploring sustainable woodlots for communities  and mangrove communities in order to provide alternative woodlot solutions for communities dependent on firewood and mangroves for their livelihoods.
ISEES Center for Environment and Climate Change seems to promote environmental conservation, environmental education, environmental health and climate change mitigation and adaptation solutions for reducing greenhouse gas emissions and promoting low carbon development pathways. ISEES advocates and develops interventions to promote climate smart agriculture among farmers in communities as well as climate change education in schools. ISEES is partnering with the Physics department of the University of Ghana to enhance climate monitoring and data collection and analysis.
ISEES conducts climate change education in schools
ISEES and KITA has collaborated to provide climate smart agriculture among small-holder farmers in Ghana through crop diversification, solar powered irrigation, tree planting, agroforestry and sustainable energy solutions for farmers and agro-processing groups.
ISEES also promotes REDD+ interventions and carbon emissions estimation for various projects.
ISEES promotes interventions that contributes to climate change mitigation most especially the promotion of improved cookstoves and biogas systems.
ISEES Center for Biodiversity Conservation and Natural Resources Management promotes research, capacity building and development interventions  in environmental conservation, forest conservation, agroforestry and afforestation, fisheries, wildlife protection and mangroves conservation in vulnerable communities as well as efficient utilization of natural resources for improved livelihoods. The Department has 4 CORE staff, 8 Associate staff and team of experts in Natural Resources and Biodiversity and works with 3 partner institutions in delivering eco-system restoration and sustainable utilization of natural resources for sustained livelihoods of communities.
ISEES Center for Biodiversity and NRM conducts trainings in mushroom production, snail farming, grasscutter rearing and beekeeping as alternative livelihood solutions for households and communities living in forest fringe areas to be able to reduce over-dependence on forest resources for their livelihoods
ISEES Center for Biodiversity and NRM also promotes agro-forestry and sustainable land management and conservation practices for farmers to improve the eco-system and enhance the ecologically sustainable cultural practices farmers engage in. ISEES CBNRM promotes permaculture as well as ecovillage practices in communities to enhance the eco-systems. ISEES is part of the Ghana Permaculture Network and the Ecovillage Network Ghana to promote sustainable practices in communities in Ghana and Africa.
ISEES Center for Biodiversity and NRM is also engaged in land restoration in mining communities as well as advocacy for improved livelihoods of households and communities vulnerable to the dangers of mineral extraction and dams to enhance their liveihoods and environment.
ISEES also promotes composting practices for small-holder farmers to enhance soil conservation in Northern sector of Ghana.
ISEES also promotes the effective utilization of tree products for improving the livelihoods of rural communities including bead making, shea butter, and moringa processing into soaps and creams, moringa oils, coconut and baobab oils and provides training and capacity building for women groups involved in its processing for improved livelihoods.
ISEES department of Water, Sanitation and Hygeine promotes advocacy, training, and technology deployment in communities to reduce the problems of sanitation and waste in Ghana. A number of interventions are undertaken to enhance effective sanitation programs in Ghana;
ISEES in partnership with Jekorah Ventures, Zoomlion, African Center for Culture and Human Development launched the Youth Forum in Environmental Sanitation to help build capacity of youth and encourage them to be involved in sanitation activities in Ghana
ISEES also promotes sanitation education in schools and communities including waste separation and recycling as well as the utilization of waste resources for economic gains
ISEES primarily promotes biogas technologies and biotoilets for rural and peri-urban households to enhance effective waste treatment through anaerobic digestion of solid and liquid waste in Ghana
ISEES also promotes Anaerobic Baffled Reactors for waste water treatment in hospitals, households and institutions in Ghana
ISEES promotes water filters for effective purifcation of water for drinking and household chores.
ISEES conducts research and advocacy in sanitation and waste management
ISEES also has developed reactors for the treatment of plastic waste into fuel for industrial boilers.
ISEES works through its centers / departments with full time, part time, associates and expert consultants as well as volunteers in various communities to ensure effective dissemination of its programs and interventions to improve promote sustainable energy and environmental solutions for improved livelihoods and eco-systems of households, enterprises and communities in Ghana and Africa.