ISEES promotes human development with focus on access to water, sanitation and health. ISEES does this through community education, installation of clean water solutions, improved technology for sanitation and occupational health for small and medium scale enterprises.
Access to clean, available and accessible water is necessary for human sustenance. ISEES currently promotes water filtering equipment, and education about water protection and pollution. ISEES promotes sanitation through waste management, waste to energy (biogas, Anaerobic Baffled Reactors, Reverse Engineering for water purification) and also protection of water bodies.
Access to Water and Sustainable Sanitation Services enhances community development. ISEES promotes solutions that enables communities, households and SMEs get access to clean water, and sanitation solutions, technologies and also work with government and district assemblies to address their sanitation challenges. Water Drilling, Biofil / Ecosafe toilets, biogas technologies, education in schools, plastic waste recycling among others are initiatives under our WASH department.
ISEES promotes sanitation services by encouraging clean communities, promoting of innovative solutions for community and household sanitation, clean toilets, biogas digesters, waste recycling for reuse.
ISEES promotes awareness on occupational health and Hygiene among small and medium scale enterprise and trade assocations. Most SMEs such as welders, food processors,  sprayers, agro-processing associations etc do not use appropriate safety gadgets in their operations and this exposes their bodies to harmful substances that are hazardous to their health, ISEES through advocacy campaigns, awareness creation and training initiatives promotes occupational health among SMEs to ensure safety.
Our Mission
To facilitate access to modern, affordable and sustainable energy and environmental solutions to households, SMEs and communities through capacity building, research, technology development and deployment, sustainable market development, business incubation and advisory, and inclusive growth to achieve sustainable development in Ghana and Africa.
Clean Cookstoves Technology Promotion
ISEES believes in promoting access to clean cookstoves and sustainable fuels to households and institutions to improve the health, livelihoods and Ecosystem of women and reduce climate change…continue reading 
Affordable Solar Lighting Solutions
ISEES promotes access to affordable solar lighting solutions to households and institutions. Through education, technology deployment,project development and behavioral change communication…continue reading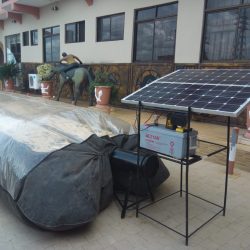 Energy for Productive Uses
To enhance productivity in small and medium scale enterprises, agro-processing associations, industries and institutions, ISEES promotes deployment of technologies for businesses to improve efficiency in a safe way…continue reading 
Training & Capacity Building
Seminars, Workshops, Professional and Technical Skills Training in Energy and Environmental Solutions
Research & Policy advocacy
ISEES conducts evidenced based research for knowledge development and policy advocacy for both government agencies and private sector
Community Development & Outreach
For behavioral change communication and mindset change, ISEES conducts community outreach to educate people about energy and environmental solutions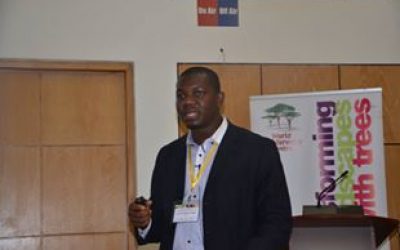 Consultancy & Advisory Services
ISEES provides advisory services to private sector, developmetn partners, governement with a team of experts that deliver quality results for development projects